Shop
Ways you can help
---
Clicking the Paypal button below and making a tax-deductible donation:
Or you can also choose to donate through Network for Good to support us:
---
By ordering from one of the below websites or shopping with Amazon Smiles and choosing us as your donation partner, they all give a percentage back to us which means winning for our dogs

Chewy
Rescued Dog
If you purchase items from Rescued Dog and designate us, we receive a 100% donation back! Be inspired by Grayce's story and save a life! Hit the button to:
GeoPetric Pet Brand
You can shop our affiliate program with GeoPetric Pet Brand
Use the code GRETA and you receive 20% off, a percentage will then be donated back to us:
Grounds and Hounds Coffee
​We have partnered with Grounds and Hounds Coffee, sit and stay ground!
Please use this link http://grounds-and-hounds-coffee-co.sjv.io/rnXJRR and apply our code DRAWI at checkout, you get 15% off your order, we get a donation and you get an awesome cup o'joe.
Hard time deciding?? Get yourself a coffee club membership using our code for a discount.
When all paths lead to fall...........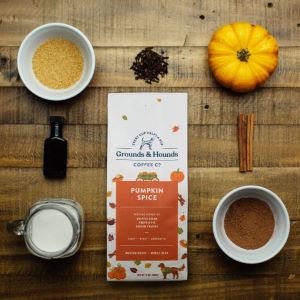 Amazon Smile
You can also help support us by shopping on Amazon.com - We are a member of AmazonSmile!
Be sure to shop using Amazon Smile!
Do you love dogs? Stories of hope and survival? We have extra copies of "Nothing Ventured" for sale by author Pamela Lovato with a limited amount of autographed copies. $12 plus shipping for autographed, $10 plus shipping for non autographed. PayPal only(please specify autographed or none in notes)link below. 100% of the book sales will go straight back to our rescue dogs, thank you so much for the support!