We've adopted a lot of Dobermans into forever homes since 2011!
**PLEASE BE AWARE OF SCAMMERS**
It has come to our attention, that someone has used our website and social media images and information to scam unsuspecting people on Craigslist out of Atlanta, Georgia and that's just one that we know about. The information has been reported but if you see anything like this, please report it or bring it to our attention, thank you.
We never ask for money up front on a dog, we have a strict protocol we follow for potential adopters, scheduling an actual meet and greet only after approval.
Welcome to the Doberman Rescue Alliance of Wisconsin, Inc. website!
Doberman Rescue Alliance of Wisconsin, Inc. (DRAW) is a non-profit, 501(c)(3) charitable organization dedicated to the rescue, care and adoption of Doberman Pinschers in need. We are an all-volunteer organization comprised of individuals across the state of Wisconsin that are devoted to the breed. Our Mission - To utilize every opportunity to assist a Doberman in need, regardless of situation, age or health concerns; to ensure their health and happiness, and place them in loving forever homes; To assist and educate current Doberman owners, potential adopters and the general public on the Doberman Pinscher breed.
We sincerely appreciate the opportunity to assist Dobes in need. If you are ever in need of assistance related to a Doberman Pinscher, whether surrendering, adopting or just in need of information or general assistance, we would love to help.
For a complete list of our 2021 events, see tab on right(due to Covid 19, nothing has been scheduled yet)
We couldn't do it without your support!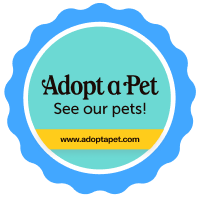 Doberman Rescue Alliance of Wisconsin, Inc. is a verified shelter of the
petyourdog.com
community and supports its awareness program
"A Dog's Ten Commandments"
1. My life is likely to last 10 to 15 years. Any separation from you will be painful remember that before you get me.
2. Give me time to understand what you want of me.
3. Place your trust in me- it is crucial to my well being.
4. Do not be angry at me for long, and do not lock me up as punishment.
5. You have your work, your entertainment, and your friends. I only have you.
6. Talk to me sometimes. Even if I don't understands your words, I understand your voice when it is speaking to me.
7. Be aware that how ever you treat me, I will never forget.
8. Remember before you hit me that I have teeth that could easily hurt you, but I choose not to bite you because I love you.
9. Before you scold me for being uncooperative, obstinate, or lazy, ask yourself if something might be bothering me. Perhaps I might not be getting the right food, or I have been out to long, or my heart is getting to old and weak.
10. Take care of me when I get old; you too will grow old. Go with me on difficult journeys. Never say: "I cannot bear to watch" or "Let it happen in my absence." Everything is easier for me if you are there, even my death.
Remember that I love you.